SSM has undergone such an earthshaking change over the past two years, and it's clear that they're eager to share this exciting transformation with their customers. It's clear that SSM has made some impressive improvements to their workshop environment, which undoubtedly contributes to a more pleasant and efficient workspace for their employees.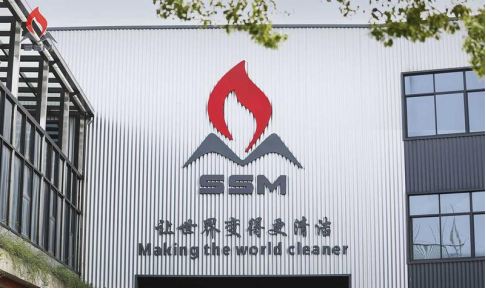 When you step into our workshop today, you'll immediately notice the difference. It's now brighter and cleaner than ever before. We've invested in lighting and cleanliness to create a workspace that not only enhances productivity but also uplifts the spirits of our dedicated team.We've meticulously planned and implemented standardized management of our mold rack, optimized the layout, and ensured a clear working area. These changes aren't just about aesthetics; they are designed to provide our employees with a more efficient and organized workspace, where they can focus on what they do best - crafting high-quality clean cookstoves.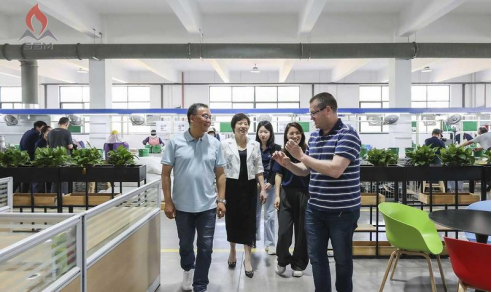 For Simon, the most amazing is the upgrade and improvement of equipment. Simon witnessed the efficient operation of a new generation of fully automatic production lines, the application of automated and intelligent control systems has brought great convenience and efficiency improvement, making the production process more accurate and reliable. Quality and consistency of products has been improved. Simon admire SSM's technical strength and innovation ability. In addition, Simon has also noticed an increase in staff motivation and professionalism. They see a high degree of collaboration and close collaboration in the production process, reflecting team cohesion and superior execution.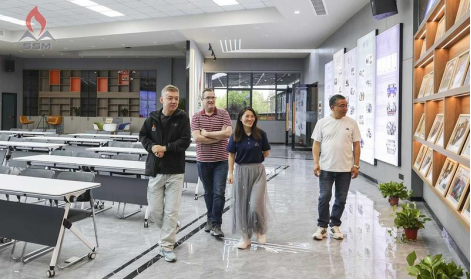 During the whole visit, Simon deeply felt the huge changes and growth of the company, which further consolidated the customer's trust in the company and willingness to cooperate. We share your excitement for the future. Your expectations and belief in the potential of our cooperation inspire us to aim higher and achieve more. We are confident that the changes and improvements you've witnessed will indeed take our partnership to a higher level.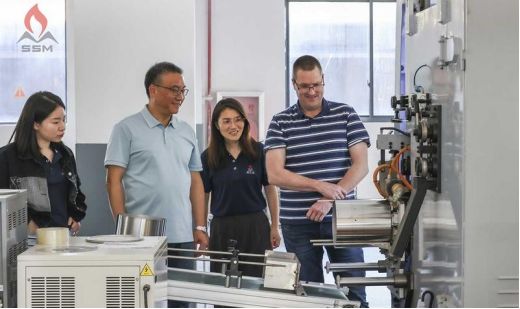 We extend our heartfelt thanks for Simon's recent visit to SSM. Simon's visit was an invaluable opportunity for us to strengthen our partnership and gain valuable insights. We are deeply appreciative of your continued trust and collaboration.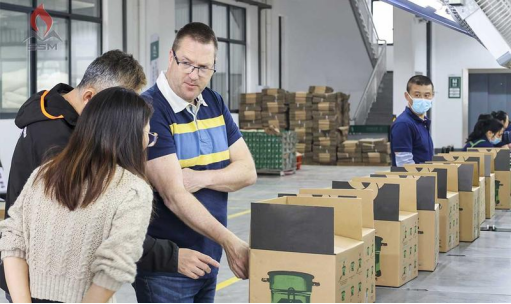 Simon's high praise for SSM's changes is indeed a significant affirmation of the company's dedication and hard work over the past years. We firmly believe that progress is an ongoing journey. We are dedicated to continuous improvement and innovation, ensuring that we stay at the forefront of our industry. Your insights and evolving needs drive us to push boundaries and explore new horizons. Our vision is not only to grow as a company but also to grow alongside our customers. We see our partnership as a dynamic and collaborative relationship, where we learn, adapt, and achieve together. Your success is our success, and we are committed to supporting your goals.